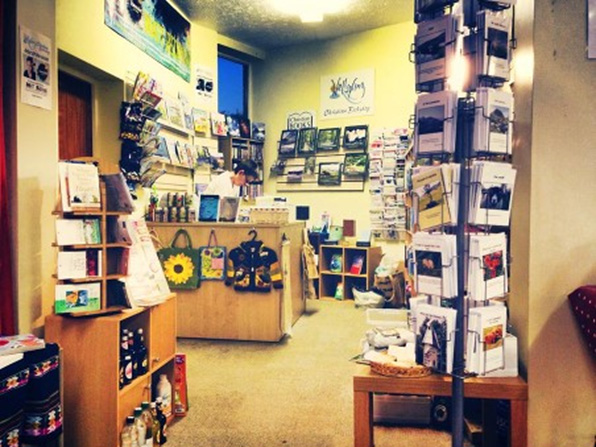 WELCOME TO THE CHRISTIAN BOOKSHOP
About the shop: We run in conjunction with Soham Books in the village of Soham, Cambridgeshire.
We stock a large range of Christian books including the most current titles as well as Christian classics.


Also in stock we have a range of Bibles, Study Bibles, CDs both modern and traditional. We have a number of Christian DVDs and a good selection of DVDs and CDs for children. We have an excellent range of Christian books for children of all ages as well as a good selection of children's Bibles. We also stock a wide range of Christian cards to suit all occasions.
We support Fairtrade and carry a wide range of Fairtrade products and if there is a product you would like and we do not have it in stock we would be pleased to order it in for you.
If you are able to visit us be assured of a very warm welcome whether you just wish to browse or make a purchase. In the meantime if we can be of further assistance please contact us at:
Church On The Way, Thetford, 01842 753654
Thank you and God Bless you, Irene Hendley.
OPENING TIMES
EVERY SUNDAY 12.15-1.15pm
COME ON BY AND SEE US!